The second instalment of the "UniCredit per l'Italia" project focuses on Italian businesses. The commercial shows how concrete support can give new hope to enterprises and businesses and help them through one of the most difficult times in history.
The story begins with a deafening silence, empty theatres and no social interactions. The silence gradually gives way to the melody of La Traviata - soundtrack to the first film - which carries the viewer through a crescendo of emotions and pictures of the brighter future at hand.

The aim of the project is to spread a message of hope, showing the concrete support UniCredit provides businesses with products such as moratoria for micro-entreprises and SMEs, Easy Commerce and Easy Export.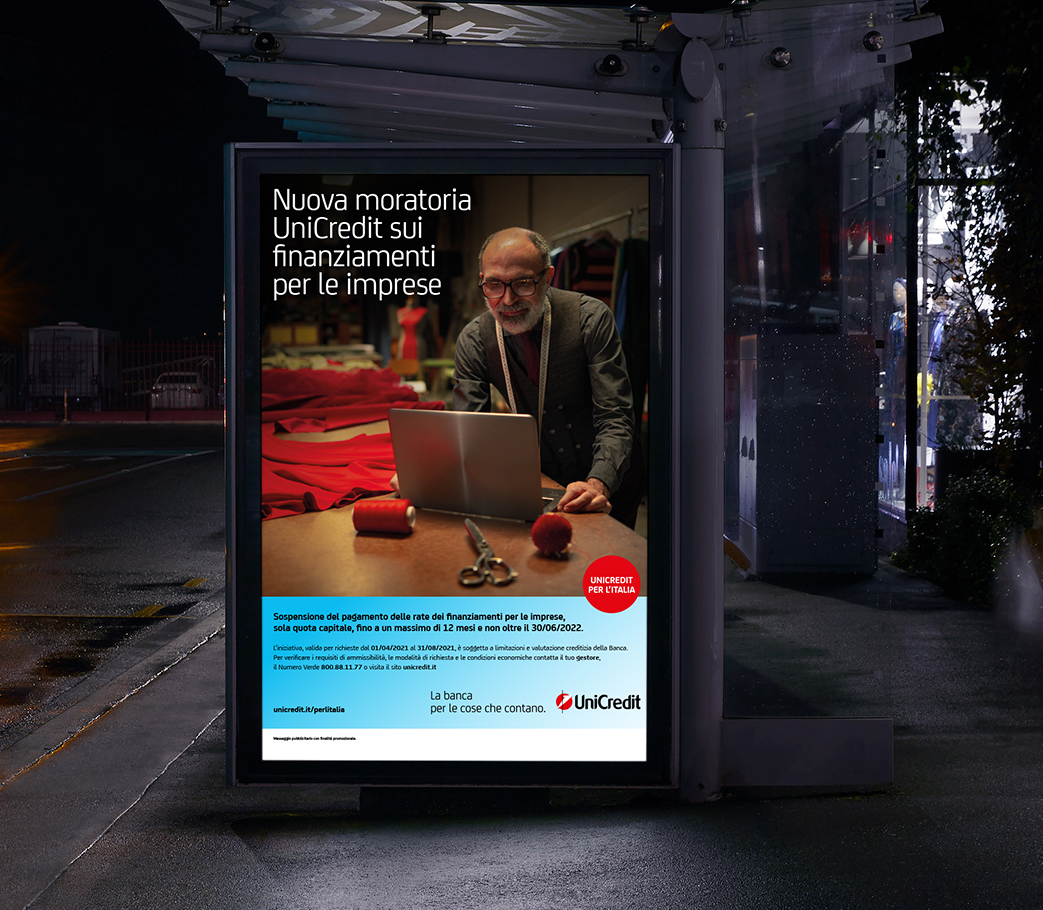 A 2-minute short film for digital and social channels
Two 45" and 30" TV commercials
Ads in newspapers and magazines
Digital planning with pre-roll and banners
From the theatre, with the hope of turning the lights back on across Italy.
Back together once more to tell the other side of the story, the story of Italian businesses. In the interview, UniCredit's Barbara Cassinelli and the Maestro Ferzan Özpetek discuss their point of view: the concrete and the emotional. Both of them united by the hope of turning the lights back on not just in theaters but also in businesses across Italy.