It all started with a series of expeditions in the most remote and unknown parts of the world, where everything is still untouched, uncontaminated, pure. Where the very meaning of concepts like sharing, consciousness, belonging, inclusion, being human take new forms.
Sustainability


@28 Studios
Sustainability for a business is akin to what happiness is for a person. It's not about reaching it, it's about keeping it within reach. Just like people lead their lives in the pursuit of happiness and in doing so define their identities, so brands should lead their existence in the pursuit of sustainability making it an integral part of the brand's identity.

It's what successful brands understood. Transforming sustainability communications into distinctive brand expressions. From talking about sustainability activities to showing how these activities shape the very same brand's identity.
From greenwashing to
greenshowing.
Only this way, brands will not only give justice to the immense effort behind their sustainability journey, but they will also fill the brand with value, internal pride and external recognition.
Tailor-made programs to guide brands in their pursuit of sustainability. Whether you're taking your first step to become a more sustainable brand or you're looking for ways to further support and strengthen everything that your brand is already doing, we're ready to join in your journey.
How we can
support

your pursuit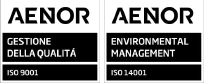 *In line with the ISO Certification 9001 and 14001 and ESG criteria
Sustainability communication assessment
Sustainability communication fit
Events & Partnerships
Docufilm ideation and production
Content production

On- and Off-line experiences
Corporate, internal activities
Custom workshops
Remote expeditions (individual, stakeholders, teams, employees)
Photography and cinematography exhibitions