To celebrate the launch of the new partnership between Telepass and FIGC (Italian Football Federation), we've crafted an engaging and native contest on Instagram, aimed at rewarding Telepass customers for their genuine passion for the National Team.
The concept revolves around a powerful and straightforward insight: in Italy, when a football match is played, we all become national team coaches!
Inspired by this, the #CTper1Giorno contest was born, offering a simple mechanic designed exclusively for Instagram. This exciting contest invites Telepass customers to create content centered around the National Team, with the opportunity to win a once-in-a-lifetime experience at Coverciano, alongside the Italian National Football Team, and, of course, alongside the coach everyone dreams of being: Roberto Mancini.
But that's not all…
The prize campaign also features a special MEMBER-GET-MEMBER activation: with a pass valid for two people, we encourage the target audience to invite a friend to participate, thus enhancing their chances of winning this remarkable experience.
A TWENTY8 studios production
Lots of content designed for a rich and entertaining storytelling starting with the 45" video hero, with 30" and 15" cuts plus a series of stories, featuring three exceptional protagonists: Roberto Mancini, Andrea Pessina and Matteo Cancellieri.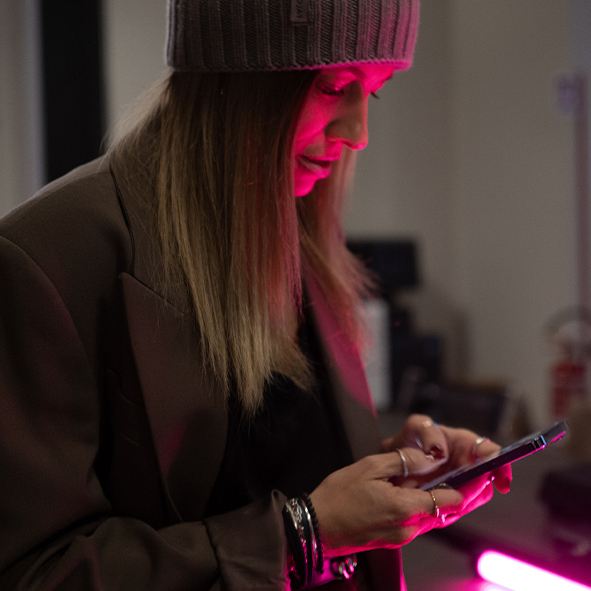 "The project, designed to engage the social community and showcase the partnership between Telepass and FIGC, is a true example of a collaborative effort between the client and the agency. It once again demonstrates how being content creators and a production house enables us to conceive, create, and produce high-quality, unique, and disruptive content."
Veronica Ponti
CEO & Founder Twenty8 studios